wpCasa Plugin Review : One of the best real estate WordPress theme store introduced and developed by ThemeShift. If you have been searching for best Real Estate themes to create your next property listing website then you have almost finished your search task. Because wpCasa WordPress plugin consist of all advanced features that must be there to create detailed and informative listings. The real estate listing post will permit you to use property screens-hots (gallery), Google map and more.
The premium real estate plugin has been integrated with basic set of features which is available for any child theme you will choose from wpCasa theme store. For e.g. homepage with featured area to display latest properties, search module for users to find properties easily, widgetized sidebar to highlight recent listings and other information.
wpCasa : Special Features for Real Estate Professionals
Listing status : For Rent, For Sale and Many more
Bookmark listings as favorite to watch it later
Print friendly version : Only print property related details
Input listings mapping support
Contact Options : Custom email template
dsIDX integration : search IDX or only website
Custom search listings : On/Off options (Advanced search, Filter)
Custom features : Agent or Author page, Listing slugs
.XML file for quick import : Get started easily with sample content
Latest Themes : wpCasa Plugin
Sylt Theme : Multipurpose and elegant real estate theme for WordPress CMS. It is provided with flexible widget areas, custom homepage and lots of color options. Read wpCasa Sylt Review .
Bahia Theme : A ready to use WordPress theme for wpCasa plugin with stunning design and lots of handy tools. It has lots of widgets, custom header image and stunning homepage template. Read wpCasa Bahia Review.
Elviria Theme : Best solution to create property listings website with lots of handy tools. The theme provides lots of accent color options, home page templates and set of custom widgets. Read wpCasa Bahia Review.
upTown Theme : Simple blog template integrated to work with wpCasa. It is a free WordPress theme and will help you to easily create a real estate website without any coding skill.
STAGE Theme  : Best WPCasa theme to start your first real estate site without any external plugins. The theme is coded with minimal and powerful CSS framework so your website will load much faster than ever. Read wpCasa Stage Review.
From above discussion we can surely come to a conclusion that wpCasa is a best real estate theme provider in WordPress market which is suitable to all types or property firms and proper dealing business. Below is the list of some of the best child themes developed for wpCasa team.
Below themes are not available anymore :
BAYFRONT CHILD THEME Demo – wpCasa :
Truly flexible responsive real estate WordPress theme which comes with options to choose custom accent color, header image (background) and more. Homepage featured listings panel will display lots of properties with 4 columns section which can attract lots of visitors towards fresh listing.
wpCasa QUARTIER CHILD THEME Demo :
Real estate WordPress child theme to create a fully functional property listing website within few minutes. If you want to create property listing site with custom logo, unique header and fully featured homepage then it right choice for you. Apart from that it inherits all default features of wpCas framework like Custom post, home slider, Proper search module etc.
LUXOR CHILD THEME – wpCasa :
If you are thinking to stat a property business website with most powerful search feature then Luxor is right choice for you. This real estate child template gives you a fantastic homepage with custom header image, Logo upload option, search option with custom features, lots of accent colors and even more. overall layout of this real estate template is quite attractive and appealing to highlight property listings in right way.
MARBELLA wpCasa CHILD THEME :
Another best child theme with advanced property listing options and unique homepage layout. You can change homepage elements like header image, accent color, layout, menubar as required. The built-in options like custom search module, proper post, featured image support, plays big role to setup real estate business website within short time.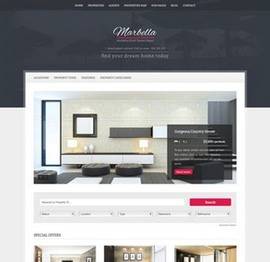 RE:HOUSE CHILD THEME :
wpCasa child theme with lots of accent color options so you can apply your favourite color to your property website. The clean layout makes this theme even more professional which may bring more leads. The header looks amazing with custom widget sections where you can display social links, contact number to get quick leads. Also you can use Logo, menu-bar and custom text to setup a business friendly header. It shows search box on the top of homepage so that user can start searching for property as they come to website, or they can see featured listing displayed on featured block.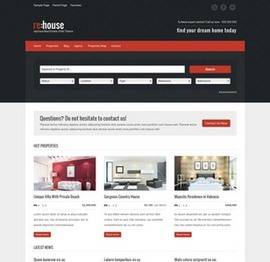 PARAÍBA – wpCasa CHILD THEME :
Elegant WordPress child theme to start real estate listing portal without any hard-work. The theme brings lots of ready options so that user who don't know programming could also start real estate portal without hiring any programmer. The listing post, custom widgets, search options are some remarkable parts of this real estate template. Apart from that you will have access to regular WordPress features like blog template, standard widgets, page templates etc.
USHUAIA CHILD THEME – wpCasa :
Highly elegant WordPress real estate child theme with attractive homepage where y ou can display full-width slider to highlight best property deals. Apart from that, it gives you custom header so that you can not only display Logo and menu links but also highlight social links, custom text using widgets. The theme has professional looking homepage with special regions to display search block, latest properties, featured listings, widgetized footer and more.
PENTHOUSE CHILD THEME – wpCasa :
If you are tried of boring traditional real estate websites then here is a new child theme for real estate websites which brings a stylish and elegant design with totally refreshing look. The theme has been made by WordPress professionals and expert designers who knows how to optimize look while still maintaining proper visibility. The homepage will display search box, new listings so that user can find desired property within little time.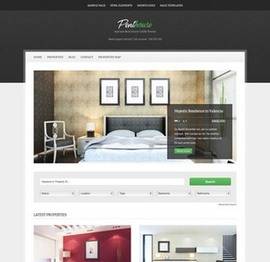 CASANOVA CHILD THEME wpCasa Review :
First Responsive child theme for WPCasa so that you can add some spark to default theme that is provided with framework by default. If you have purchased this plugin and don't like it's design then you must purchase this child theme or any other from their store. The theme is designed with custom header to improve look and search option to get more leads. Homepage will display new listings with 3 columns layout which highlights lots of entries within available space.
WPCasa Pricing
You can download WpCasa plugin at free of cost from their website and start process of creating your first real estate website. But that's not all, if you want to use advanced listings features, premium support then you may purchase any real estate theme from their store.