Bitadspool Ad Network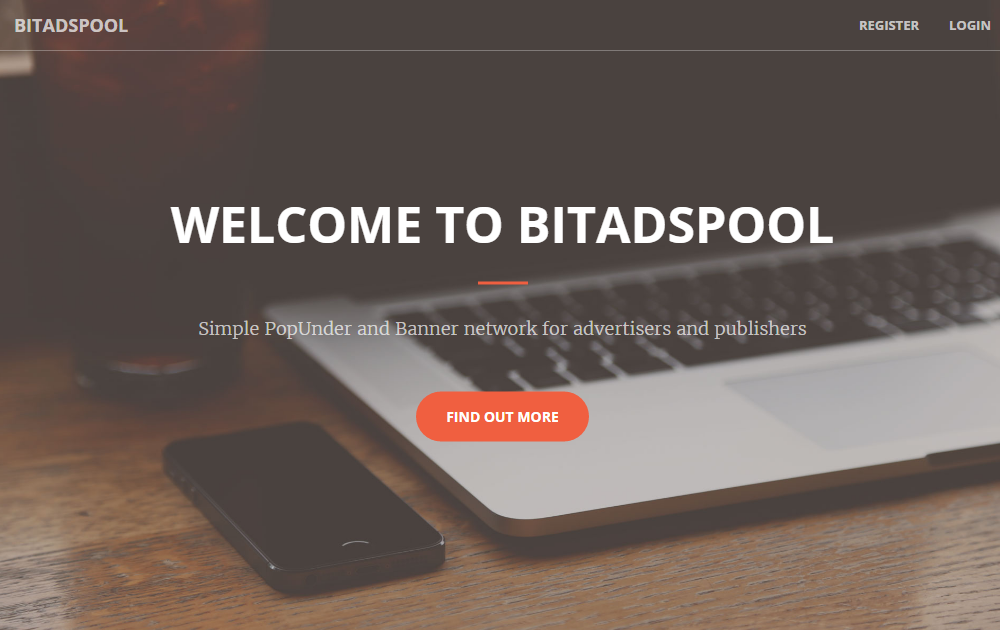 Simple PopUnder and Banner network for advertisers and publishers. Banner and popunder campaigns, several banner and popunder resolutions.Bitadspool is simple bitcoin Popunder and Banner network which uses pool system for both Popunder and Banner campigns
Advertisers need to bid the money they want to spend in Popunder or in Banner Pool to get share of quality visits/Impressions basis on their bids
Publishers get payed on basis of unique impressions they sent to network.Minimum payment for publishers 0.002BTC payment sent out daily
after request via Bitcoin only
Bitadspool Ad Network
  Commission Type:
 CPM, Banners, Popunder Ads
  Minimum Payment:
 $1.60
  Payment Frequency:
 Request For Payment
  Payment Method:
 Bitcoin
  Country:
 United States
 Contact:
Email: mail@bitadspool.com
ADVERTISEMENTS
1)We accept any kind of advertisement except for pages that have malicious code, illegal content or adult content.
2)All advertisements can be placed in graphical and text formats.
3)We reserves the rights to reject any advert, at any time and for any reason.
PUBLISHERS
1)We reserve the right to deny any website.
2)Websites using traffic boosters/fake traffic to cheat Bitadspool.com Views/Clicks will be removed and banned from Bitadspool.
3)Websites with low quality content/lack of content will be removed and banned from Bitadspool.
4)We don't accept websites with free domains (e.g. website.yola.com, website.blogspot.com, website.weebly.com, website.tk).
5)You must not place adspaces in a intrusive way.
6)You must not give users any incentive to clicks on adspaces.
PAYMENT TO BITADSPOOL                                                                                                                                                                  
1)All payments are to be made using the links available at "your account". No other method of payment will be accepted.
2)All payments are non-refundable.
3)All reversed transactions made on your payments will lead to an immediate account suspension.
ACCOUNT SUSPENSION
1) We have the right to suspend your account at any time for any valid reason including, but not limited to, the disrespect of our Terms of Service.
2)All suspended accounts will have all their balances reset and no refunds will be given.
3)All suspended accounts will be archived and you cannot register using the same email address.
4)After 60 days of inactivity, an email will be sent to you warning about possible balance reset. Your balance will reset after 90 days of inactivity.
5)We won't delete user's accounts for any reason even if they are active, terminated or suspended.
LIABILITY
1) Bitadspool will not be liable for any kind of delays or failures that are not directly related to Bitadspool and therefore beyond our control.
2)Bitadspool reserves the right to alter the Terms of Service at any time, including fees, special offers, benefits and rules, amongst others, and also      reserves the right to cancel its services any time and without any notice.
 3)Bitadspool will not be held responsible for any of its users, advertisers, advertisements or publishers. This also includes every supplier we depend on.
 4)Bitadspool is not responsible for any tax payment for you on what you receive from us. It's your responsibility to declare what you've received and       pay your country's taxes.